Roy, our male from Norway.
This dog is just like his parents double registered and come from pure herding lines.
Astra Rikky (Bell x Rex) Canen Kane (Canen Sable x Baz)Many thanks to Hege to take care of Roy's first weeks, you did a marvelous job.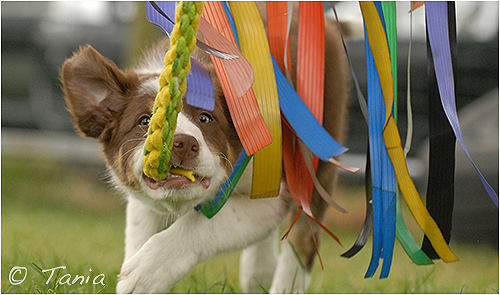 We are so happy you gave us this wonderful and lovely boy. During our trip to Belgium, Roy behaved well.
It was obvious he was well socialized by Hege.
Also car trips he already knew several weeks and underwent it with pleasure.